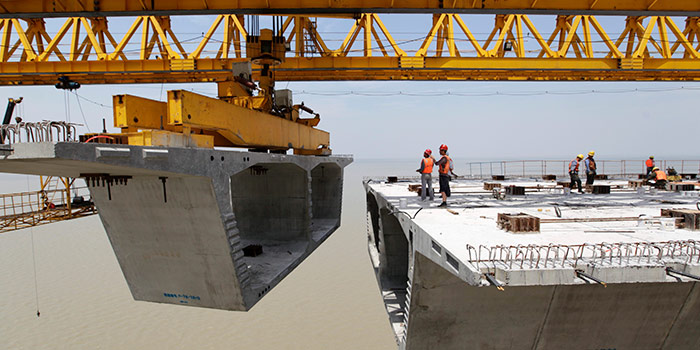 UCC Industries International Inc has been involved in the Concrete Construction industry since 1996 when a relationship was formed with The Burke Group.  Though many things have changed since that time, the fundamentals have not, and we are still pleased to work with the two main companies that have evolved from that period, Halfen USA, and Meadow Burke Products.
Jordahl Canada
JORDAHL anchor channels allow bolted adjustable connections to concrete structures without welding or drilling. Simple to use, the system facilitates reliable, accurate, and rapit installation of facade, MEP, and structural connections. JORDAHL also provides adjustable fastening systems for use in the manufacture of machines and transportation vehicles.
Halfen Anchoring Systems
For over 80 years, Halfen Anchoring Systems have been used for a multitude of applications in commercial, institutional, and industrial construction projects worldwide. A full line of pre-engineered systems with built in adjustability are available for faster, easier installations of building facades, structural components, services, and equipment. We offer products for glazing, precast, masonry and concealed lintels, stone anchors and much more. UCC Industries International Inc is proud to offer Halfen Anchoring Systems since 1996 exclusively in SK, MB, ON, QC, NB, NS, PE, and NF.
Meadow Burke Products
Meadow Burke Products has served the construction industry for more than seven decades, helping architects, engineers, and contractors with a superior line of concrete accessories. They are a company known for quality, reliability, product innovation, dependability, and superb customer service. Many of North America's construction projects insist upon using only Meadow Burke products in their concrete forming and lifting jobs. UCC Industries International Inc is proud to represent the entire Meadow Burke Line since 1996 exclusively in ON and QC, and on a non-exclusive basis in MB and SK. Please click on the Meadow Burke icon to learn more today.